Partners
We are partnering with a select group of organizations, from consulting firms to technology platforms and data service providers, to accelerate time to value and value over time. Together, we are delivering and scaling Decision Intelligence across the globe.

EY
EY exists to build a better working world, helping create long-term value for clients, people and society and build trust in the capital markets. Enabled by data and technology, diverse EY teams in over 150 countries provide trust through assurance and help clients grow, transform and operate. Working across assurance, consulting, law, strategy, tax and transactions, EY teams ask better questions to find new answers for the complex issues facing our world today. For more information about our organization, please visit ey.com.

Kearney
As a global consulting partnership, our people make us who we are. We're individuals who take as much joy from those we work with as the work itself. Driven to be the difference between a big idea and making it happen, we help our clients break through. We are more than 3,600 people strong in 40+ countries and server over three-quarters of the Fortune Global 500 with curiosity, boldness, generosity, solidarity, passion, and genuine commitment to client success. kearney.com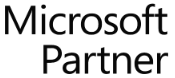 Microsoft
For Microsoft, partners, and our customers, the future is in the cloud. The immense and rapid changes associated with the cloud journey, digital transformation, and the new world of tech intensity where every company is an innovator, are unlocking limitless opportunities for partners on the Microsoft platform. The Microsoft Partner Network provides resources, programs, and tools that empower partners to capture those opportunities throughout our thriving ecosystem and across the globe.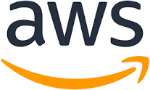 AWS
Amazon Web Services provides a highly reliable, scalable, low-cost infrastructure platform in the cloud that powers hundreds of thousands of businesses in 190 countries around the world. With data center locations in the U.S., Europe, Brazil, Singapore, Japan, and Australia, customers across all industries are taking advantage of low cost, agility and instant elasticity, openness, flexibility and data security.

Bristlecone
Bristlecone is the leading provider of AI-powered application transformation services for the connected supply chain. We combine deep industry and supply chain expertise, optimally blending digital, process, technology and operations to empower customers with supply chains that are smarter, resilient and responsible. By improving visibility and efficiency across your connected enterprise, the results are better performance, lower cost and positive customer experiences. Our custom delivery models provide flexibility and scalability, and intellectual property, proven methodologies and powerful analytics accelerate your time to value.
Interested in becoming a partner?