"In this era of digital acceleration, critical supply chain decision-making and processes are still driven by humans interacting with legacy organizational ERP and CRM systems, processes, and data silos.
At Aera, we're focused on changing this by shaping a future where machines do the work, guided by people - enabling decision intelligence for the enterprise."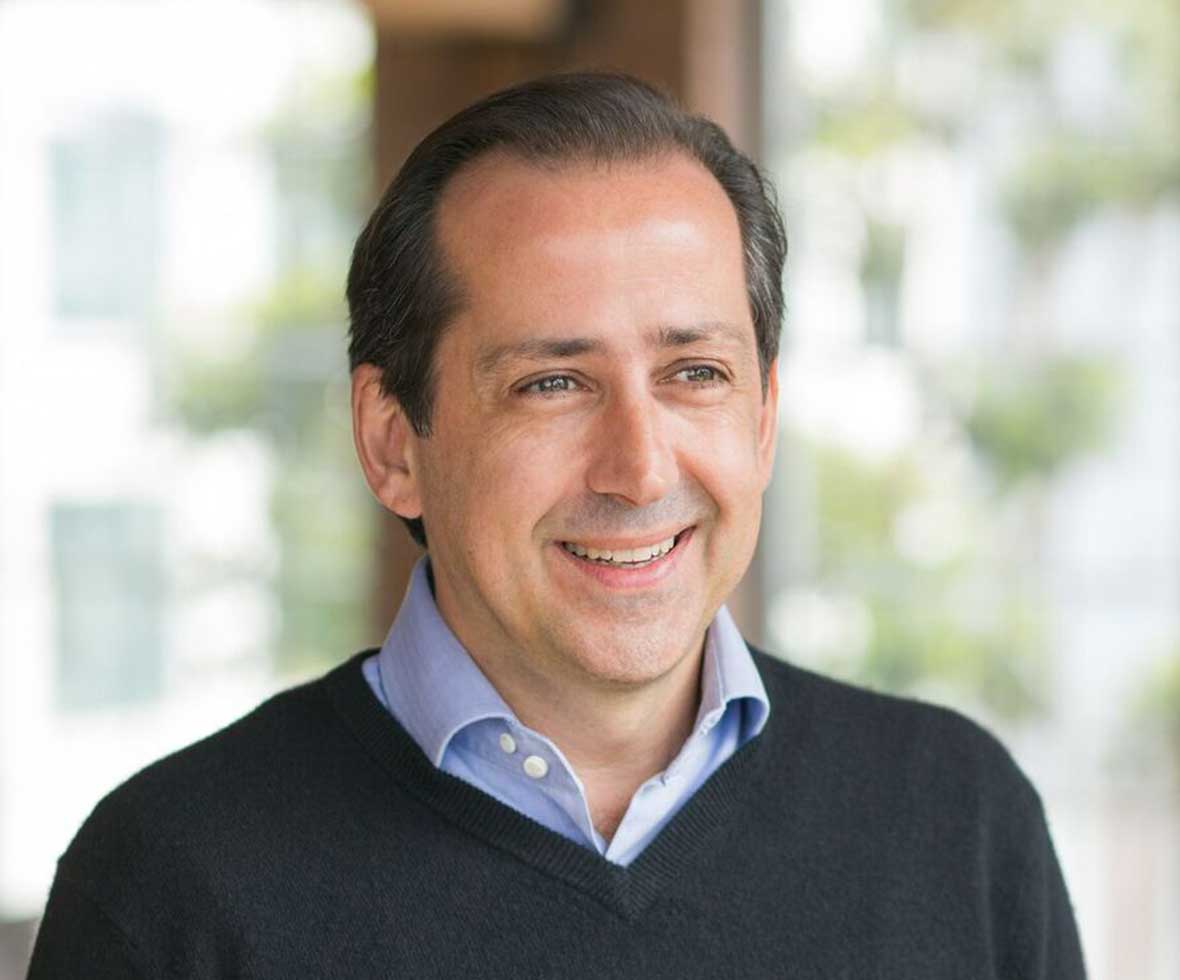 About Fred
An entrepreneur at heart, Parisian-born and raised Fred Laluyaux founded his first company at the age of 23. Today, as President and CEO of Aera Technology, Fred is once again demonstrating his expertise for building successful Silicon Valley startups, driving technology innovation, and transforming the future of work for global enterprises.
In 2017, alongside a team of industry veterans who have worked with him across multiple ventures, Fred launched Aera Technology (pronounced 'era') — a company enabling a new era of decision making for businesses. Through the innovative Aera Decision Cloud™ platform, the company is transforming decision making and helping businesses respond to ever-changing conditions at speed and scale.
By providing the technology and capabilities to orchestrate complex decision-making processes at scale — across systems, data sources, and people — Fred and his team are solving decades-long, complex challenges for global enterprises while shaping a future where machines do the work, guided by people. Through Decision Intelligence – the digitization, augmentation, and automation of decisions – Area is actively enabling some of the largest worldwide brands across consumer packaged goods, healthcare and life sciences, manufacturing, and more, to act as agile digital startups making better, faster decisions.
Prior to Aera, Fred was the CEO of Anaplan, a cloud enterprise software company. Fred grew Anaplan to become the recognized industry leader in its field with a $1B+ valuation. Anaplan's IPO (NYSE:PLAN) took place in October 2018. Fred's professional background includes several executive positions at SAP, Business Objects, and ALG Software.
Before joining SAP, Fred launched the French operations of Armstrong-Laing Plc, a British enterprise software and consulting firm. At that point, he and his wife Elizabeth moved to Atlanta in 2002 to lead the company's global operations. After a successful acquisition of Armstrong-Laing in 2006, Fred spent the next few years in leadership positions at SAP.
Fred has a bachelor's degree in business administration from the Inseec Group in Paris. He and wife Elizabeth live in San Francisco with their 18-year-old twin daughters, Eloise and Raphaelle, and their 13-year-old son Alexander.
Thought leader, engaging speaker
As a thought leader on the future of work and Decision Intelligence for the enterprise, Fred is frequently invited to share his vision with influencers and through speaking engagements at prominent industry conferences. His views have also been published in business and trade publications.
Fred is a technology and startup advisor to hedge funds and financial institutions, as well as investor and active Board Member of several start-ups in the US and Europe.